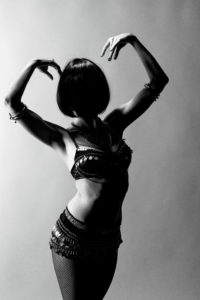 Puisant ses influences dans plusieurs registres et univers, Dona la Doll est adepte de dancehall, de culture hip-hop, ou encore de tribal fusion, danse captivante qu'elle saupoudre dans la plupart de ses numéros. 
Librement inspirée par le personnage de Betty Boop et par Josephine Baker qui devient son modèle, autant par le style de danse que par la personnalité et la force de caractère, elle aime créer la surprise et emmener l'effeuillage burlesque là où il est peu attendu ; elle collabore notamment avec le rappeur Gérard Baste lors de ses concerts (tournée 2016-2018).
---
Dona la Doll draws inspiration from several genres and styles. Loosely inspired by Josephine Baker, who became her model both for her dance style and her personality and strength of character, she is also a follower of rap and dancehall music and culture, and does not hesitate to vary her influences to bring her performances a very personal touch.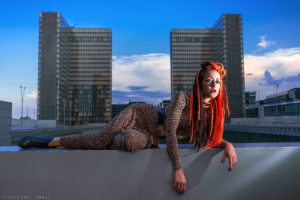 photos Maxime Guillemeau